A$$HOLE$ & ELBOWS
A low-level, mid-tier manager type from Aegis Conglomerated—using the screen name Mr. Greensleeves—needs an Aegis BioTech prototype implant recovered. This rare tech was "mistakenly" put down the recycle chute and ended up in a Mosscroft junkyard, Big Dumpers.
As reward for recovering the implant and saving his job Mr. G promises to provide a backdoor into Aegis Financial for potential debt reduction.
It's simple: get to Big Dumpers, search for the implant, get the fuck out, and return it to Mr. G. What could possibly go wrong?
A pamphlet sized one-shot for CY_BORG, available now as a limited edition, numbered print at Creations of a Miserable Sort or down below if you prefer to keep it on itch.
Assholes & Elbows is an independent production by Rugose Kohn and is not affiliated with Stockholm Kartell. It is published under the CY_BORG Third Party License.
CY_BORG IS ©2022 STOCKHOLM KARTELL.
Purchase
In order to download this glitch you must purchase it at or above the minimum price of $4 USD. You will get access to the following files:
Glitched Artifact
Support this glitch at or above a special price point to receive something exclusive.
GET A LIMITED EDITION PRINT!!!
That's right, own one of only (200) official copies. Hand-numbered and shipped to your door. Price includes shipping, anywhere in the world USPS will deliver.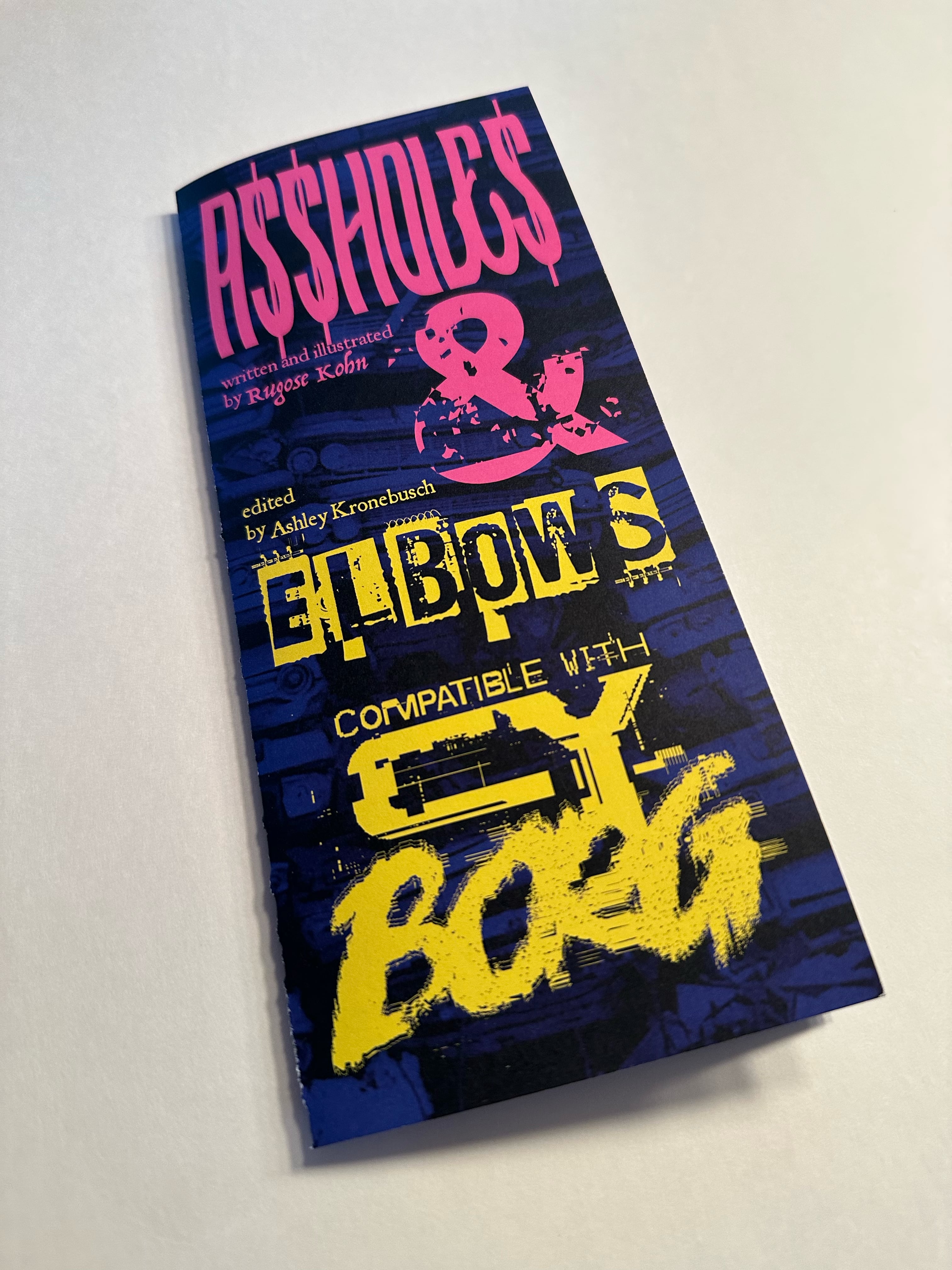 Comments
Log in with itch.io to leave a comment.
My copy arrived in the mail today! Thank you! The pamphlet looks even more impressive in person.
Oh, sorry… I thought the game was about Richard Spencer. ;)
This is so good, one of the best third party matreals I've read! Also the design and layout is top notch!
wow! Thank you for the very kind words. I'm always so nervous that what I'm making is terrible and then someone says something like this. Thank you.